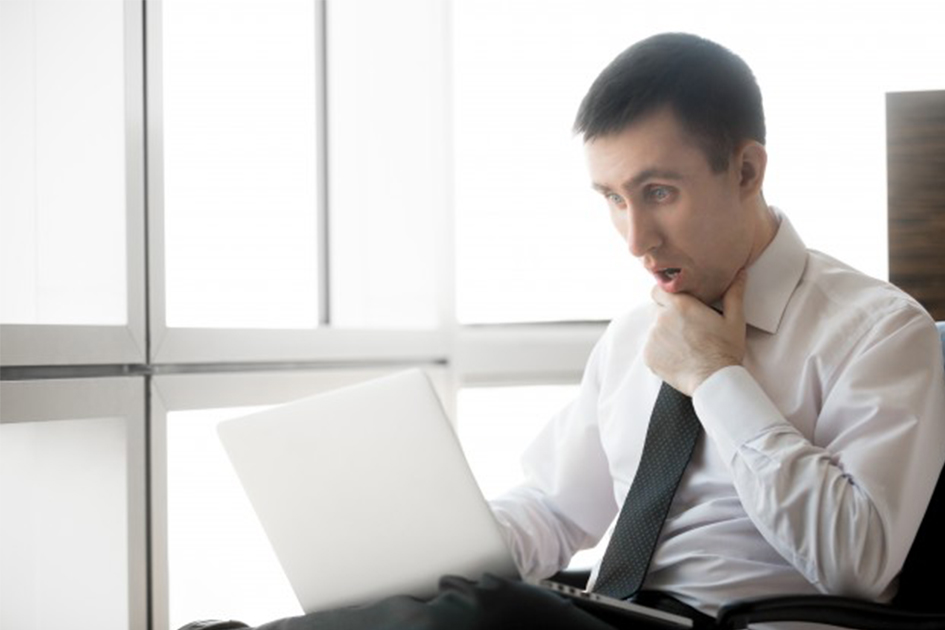 In this day and age, having a website is crucial to the success of your business. Many customers will turn away if they can't browse your products and business services with ease in their own time and in their own homes. However, it's equally important to have a website that is strong and does what it is supposed to. Even if you think that your website is great, it may be delivering the wrong message – or worse, not getting any message across at all. With so many small business websites failing to do their job, the question you need to ask yourself is whether you are making any of these common website mistakes and if you are, how can you fix them?
Being flashy

Although flamboyant logos and fancy designs may be eye-catching, there is a chance that they are drawing your customers away from your primary concern – the business. Potential customers need to grasp your business concept immediately or they will soon get bored or frustrated and look elsewhere.
Overloading information

Although you want your customers to know what you offer and why they should pick your company over your competitors', throwing sheaths of information at people is rarely successful. Instead, keep it simple – give them the three best reasons that they should shop with you, and keep the site visually minimal.
Not testing it

Your website might look fantastic when you view it on your computer but have you checked to see what it looks like on a mobile phone or a tablet? They all have different dimensions and a website that looks fantastic on a PC may look terrible on an iPad and vice versa. Check out websites like mobiletest.me or iPadpeek.com.
Not getting contact details

So, you attracted a customer to your site but then what? Following up on visits, reminding customers of your great services, and marketing strategies are all important, so be sure to get contact details. Offer enticing mailing lists or ask them to sign up to your blog (which of course, will be full of helpful hints and tips appropriate to your company).
Not offering free trials

Giving your customers the chance to 'try before they buy' will potentially increase your sales significantly.
Having a ridiculously long and complicated domain name

Having a long and complex domain name is one of the most common website mistakes. It makes your web address difficult to remember and easy to get wrong. With the wealth of websites out there, it may seem difficult to find a short and snappy domain name but there are still a great deal of available ones. Be imaginative and create a domain name that is catchy, easy to remember, and appropriate to your business.
Making it obvious that you're small

Even if you are running your business from your dining room table, there is no reason not to provide a polished, professional website. You wouldn't turn up to a meeting in your tracksuit bottoms, so don't show your personal life and your front-room through your website. It's the same principle.
Not hiring a web designer

Hiring web designers may seem like a costly affair but, in truth, it may not be as expensive as you think. It is worth the investment to have a professional looking website that will generate revenue for you in the long run.
Using out-of-date software

Nothing is more frustrating to a customer than a website using software that is old, out-of-date, and inefficient.
Not keeping up-to-date with SEO

Search engines are a great way to find what you are looking for but your customers will never find you if you don't keep up to date with the most recent search engine requirements. Write a blog and add new content to your site daily or otherwise search engine algorithms will ignore you, leaving you languishing at the bottom of a very long list of competitors.
Publishing your site before it's ready

If your site isn't ready, don't launch it. "Coming soon" notices are surprisingly common. Website mistakes like this are frustrating and irritating to a customer, who may not come back to you again.
Putting your site on autopilot

Even when you've created a fantastic website and avoided all the pitfalls, you can't rest. Keep on top of your website design, and ensure that it's always up-to-date and fresh – it is your new shop front, after all.